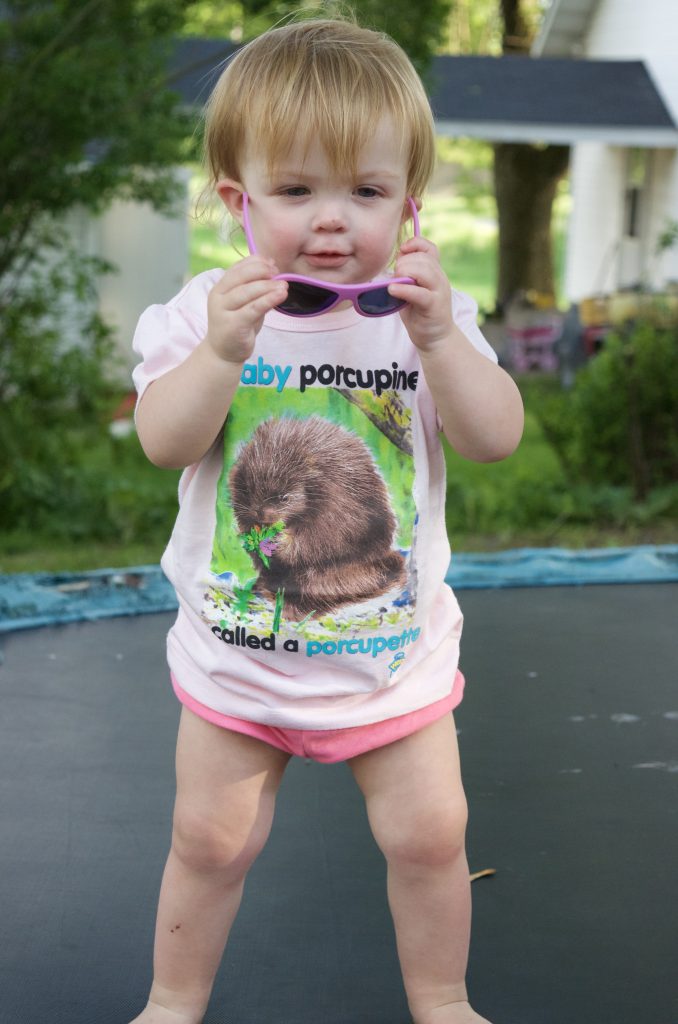 If you've got kids you know that sun safety is NO JOKE and although we should all be careful in the sun I especially worry about my kids getting burnt in the sun. In fact kids receive 3X's more sun exposure annually than adults! (according to the Vision Council's UV Protection Reports) We're pretty good about sunscreen but rarely do we think of protecting our kids eyes from the bright sun! Especially toddlers!
My kids tend to lose and break everything in sight so when Babiators contacted me and offered to send me a pair of their special sunglasses I readily agreed! They are made with flexible rubber frames and shatter resistant lenses which is a must in my family! PLUS the lenses offer 100% UVA & UVB protection! (The whole unbreakable thing totally caught my interest!)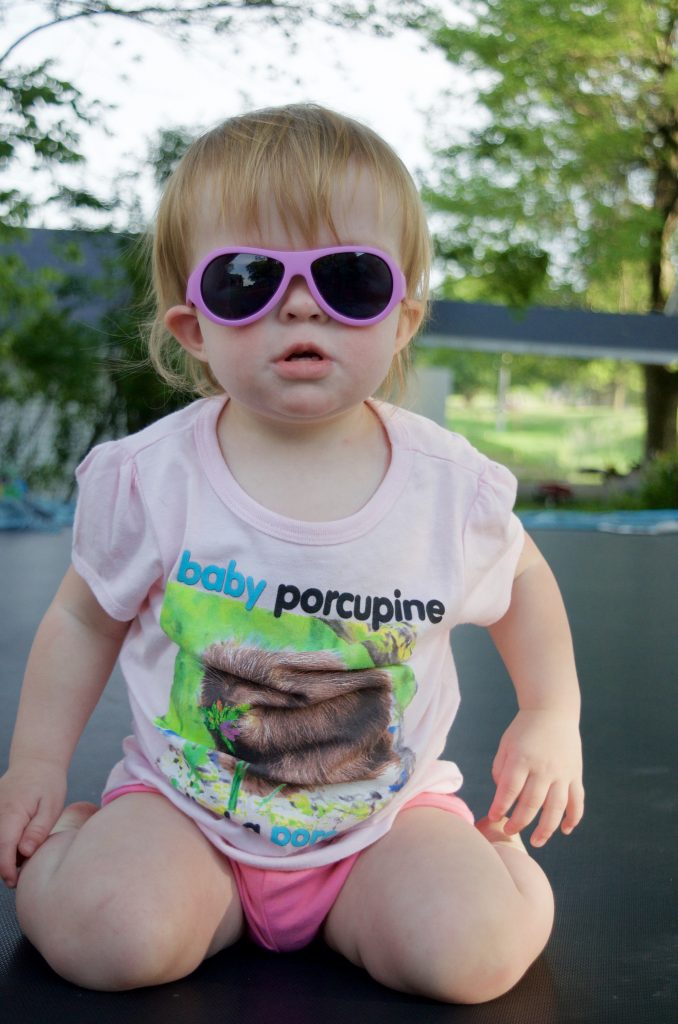 In fact even better than that they have a guarantee – if you LOSE OR BREAK yours in the first year after purchase they'll send you a pair for FREE! All you have to do is pay the shipping. This totally sold me – we lose everything!
Although I was a little nervous to let my daughter twist and wring these sunglasses so far they've held up true to their word – they have been thus far indestructible!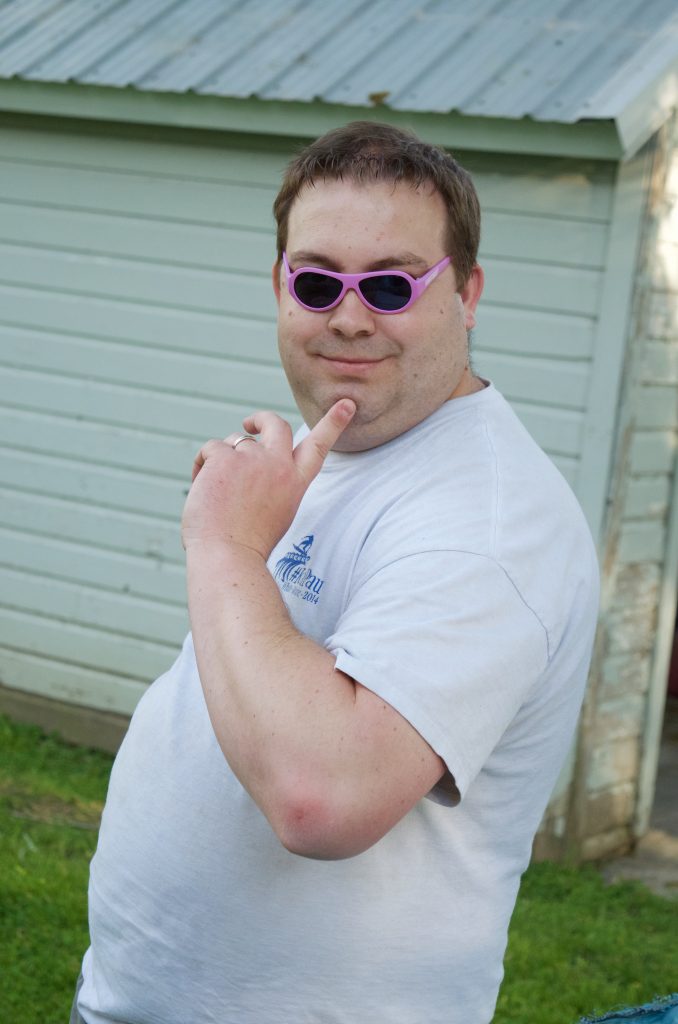 HAH! A special thanks to my husband and to my son for modeling this cool pair of specs! They are the PERFECT size for my 18 month old daughter (she has the 0-3 year old size) and as you can see although they look funny the older family members of mine (cough cough) can totally put these on too – they truly are that flexible. (even if he does look a little like Mr. Potato Head!)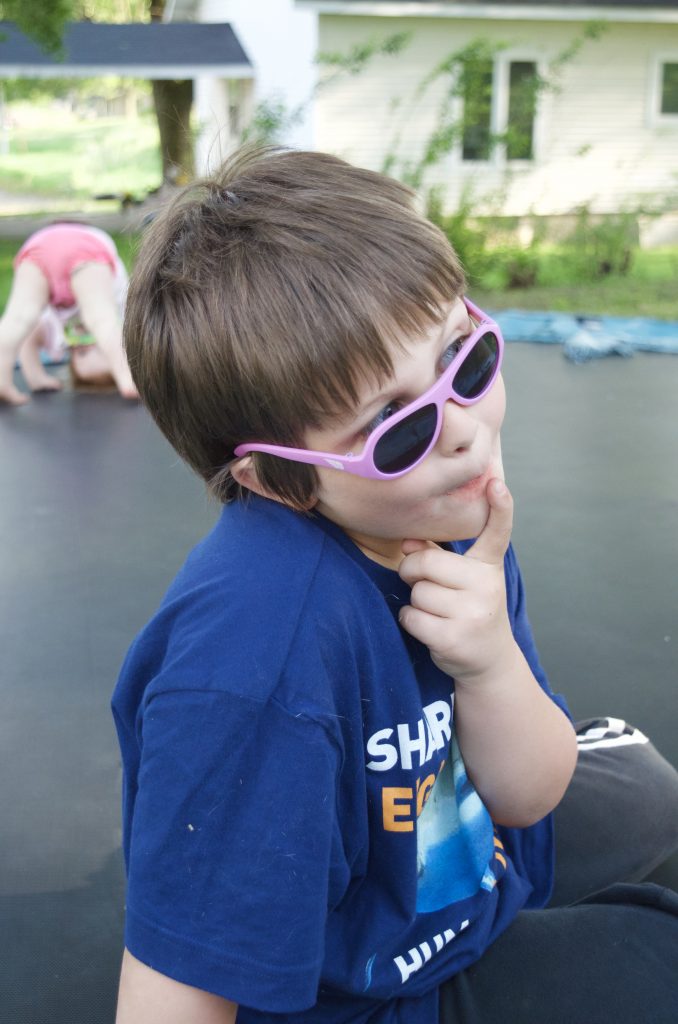 They actually don't look that small on my 7 year old! Hah! Seriously though these things are great and I actually want to order a pair for each of my boys in the older sizes. It really hugs my daughter's face nicely without being tight and if she leaves them on long enough they don't fall down while she's playing.
I was really impressed with them and wish I had known about them when my boys were small. My daughter loves wearing them and I don't have to be concerned about her stepping on them or chucking them across the car (or on a pile of rocks!). In fact I store them thrown in her diaper bag.
They run about $20+ and you can learn more or buy a pair of your own here. They come in sizes 0-3, 3-7, and 7-14. and of course come in a variety of colors! Since we'll be out camping most of the summer these are perfect for rugged outdoor fun!