This spiked tea recipe is SO crazy simple and amazing!
You've spent all day in the hot sun and all you want to do is sit down in the shade with a nice cold drink. This amazing camping cocktail recipe is for YOU! Grab a little bit of Jack Daniels Tennessee Whiskey and try out this Spiked Tea Recipe.
Spiked Tea Ingredients:
1 Shot of Jack Daniels Tennessee Whiskey
Your Favorite Lemon Flavored Iced Tea (OR black tea + fresh lemon juice)
Fresh Sliced Lemon
Spiked Tea Directions:
Take your lemon and slice it up on the thinner side.
Once your Lemon is sliced, take half of the lemon slices from your lemon and place them in your glass. One half of a lemon per cocktail.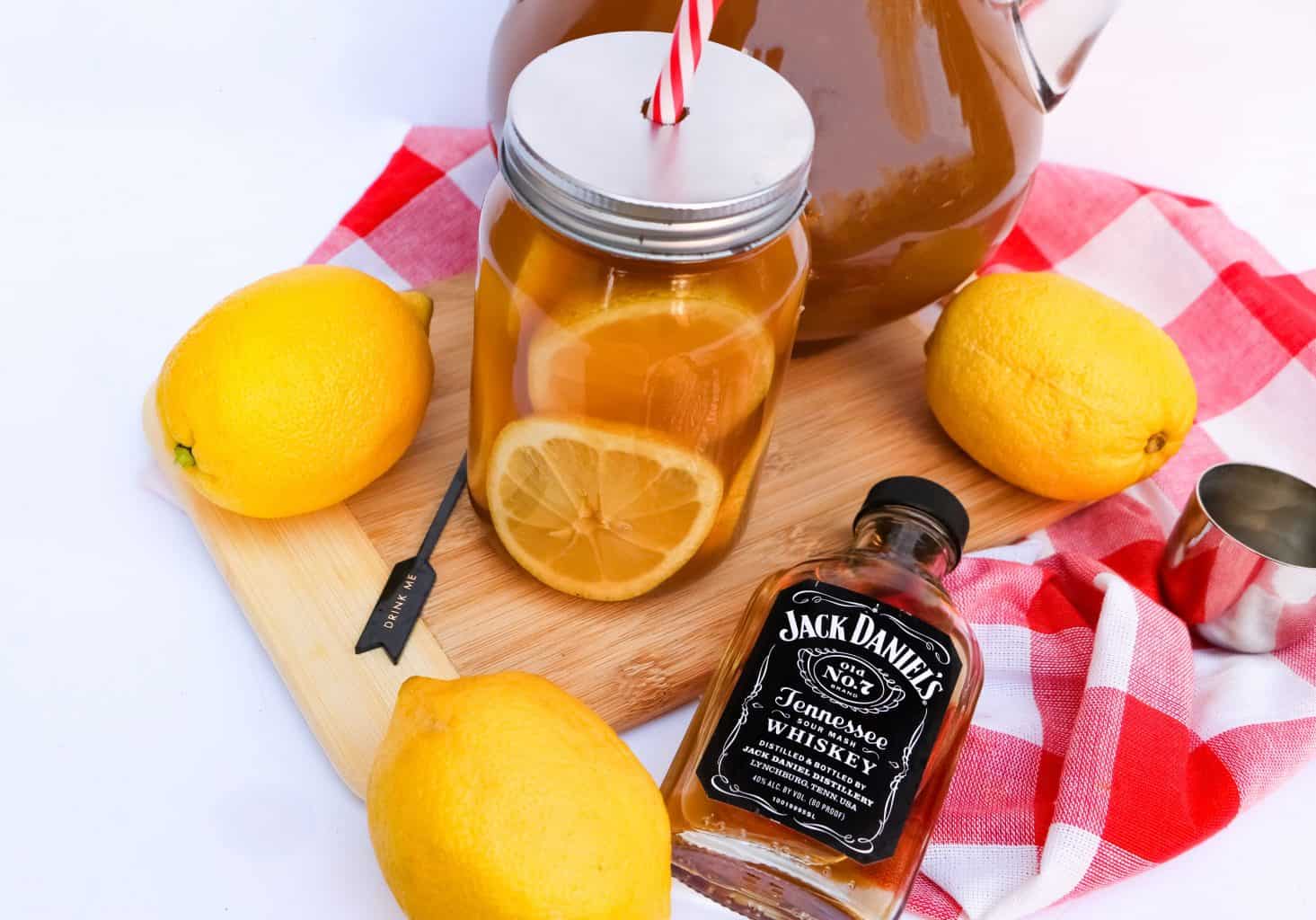 3. Next, take one shot of Jack Daniels & pour it into your glass. If you're having a rough day, go ahead and add a second shot. If you go with two shots, you will taste the Jack! So beware. You have been warned.
4. Top your glass off with your favorite chilled lemon flavored iced tea! I love making cocktails with Lipton myself! In a pot I pour one gallon of water, a family sized Lipton tea bag, and heat it on low just enough to warm up and steep the tea. Then I add 1/2 cup to 1 cup of lemon juice depending on your tastes!
5. Stir well! You can easily glam up your glass like I have above by using a fork to arrange your lemons.