If you love strange oddities on your road trip – look no further than this weird Louisiana house – er, museum, in Abita Springs. (Combine it with a beautiful day at Fontainebleau State Park!) It's a mix of roadside attraction and history meets mystery museum!
This wonder of curiosities was actually built in a 1910 gas station (once a Standard Oil service station). Also on the property is a 100 year old Creole cottage art studio. The Abita Springs area has been around since 1867 so if history is your thing you'll love exploring the area.
Passing by the Abita Mystery House: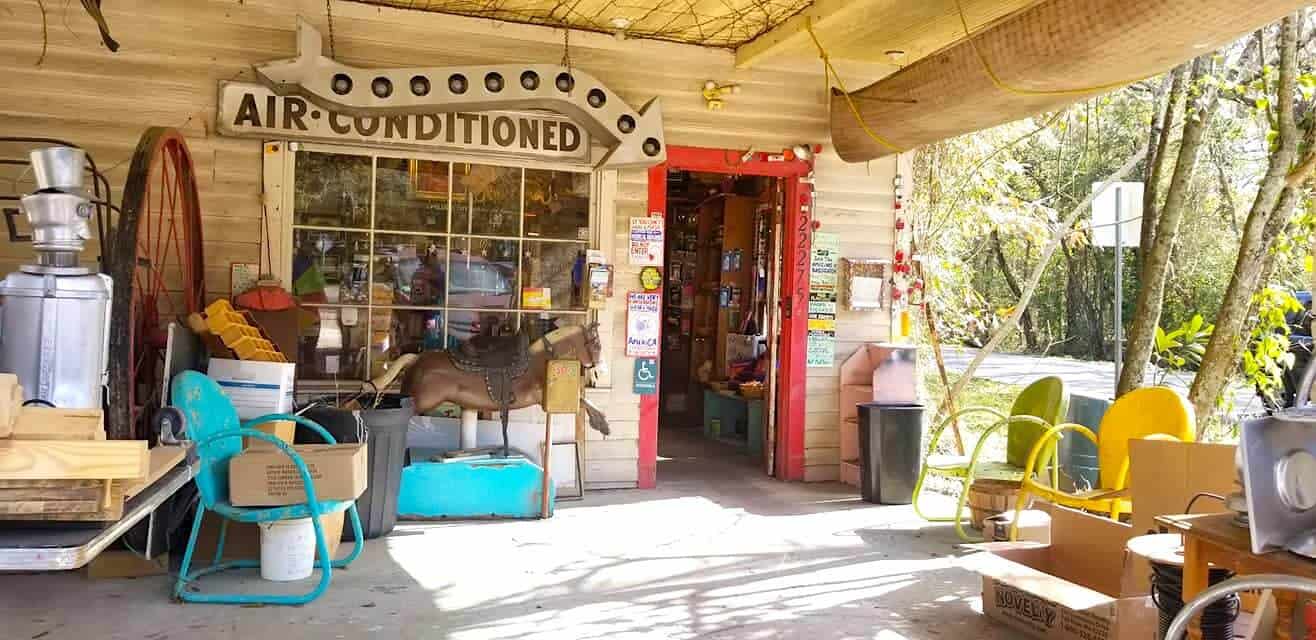 While driving to the Abita Mystery House we began winding through a residential area – I would have easily missed this quirky attraction if I hadn't been paying attention! It looks rather unassuming from the outside, but inside is a whole new world of art and strangeness.
For just $5 per person it was worth the dive into another dimension! It's like an organized hoard of quirky collections and history. It's truly indescribable – you have to see it for yourself. My family loves searching for off-the-beaten path oddities so this southern Louisiana oddity was right up our alley!
Once you make it through the gift shop you'll essentially wind through a path of building, collections, indoor and outdoor art until you make it back where you started. The House of Shards was particularly stunning! Made from broken bits of tiles and ceramics, it certainly added a colorful flair to the attraction!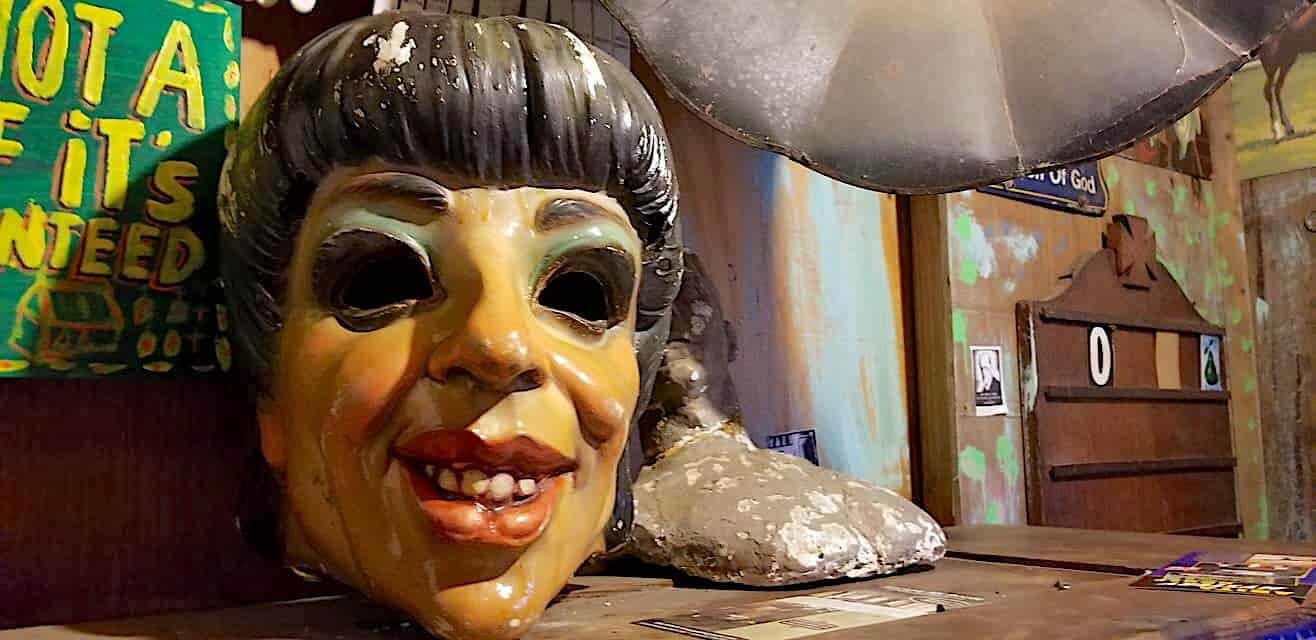 There is no shortage of unusual pieces in the Abita Mystery House. Nothing is truly scary to small children though. There are, however, thousands of found objects and diorama mini-towns that feature everything from alligator wrestlers and Mardi Gras parades to UFO landings and oil refinery plantations!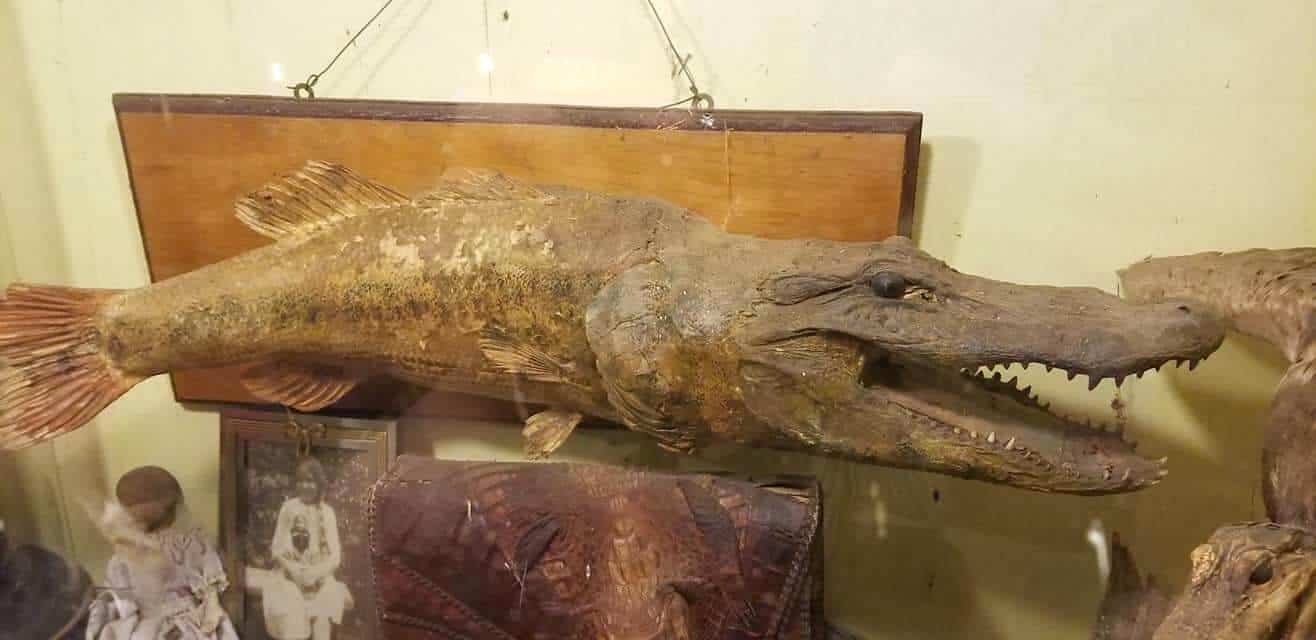 If you thought things couldn't get any weirder as you wind through the property – here appears the famous 24 foot Bassigator named Buford! (If you can't figure that one out I'll leave it as a mystery!)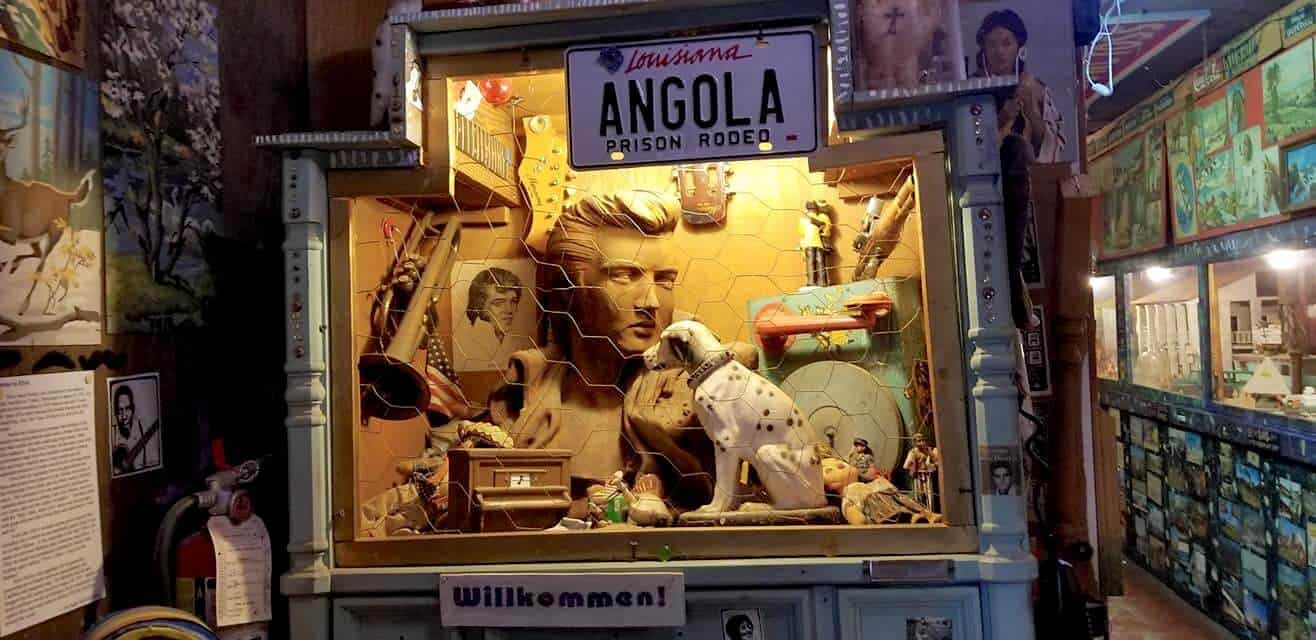 We actually drove two hours to see the Abita Mystery House. While I'm glad we had also planned an evening at Fontainebleau State Park, I definitely don't regret making the trip out to see this. It was like a constant state of hobby meets curiosities.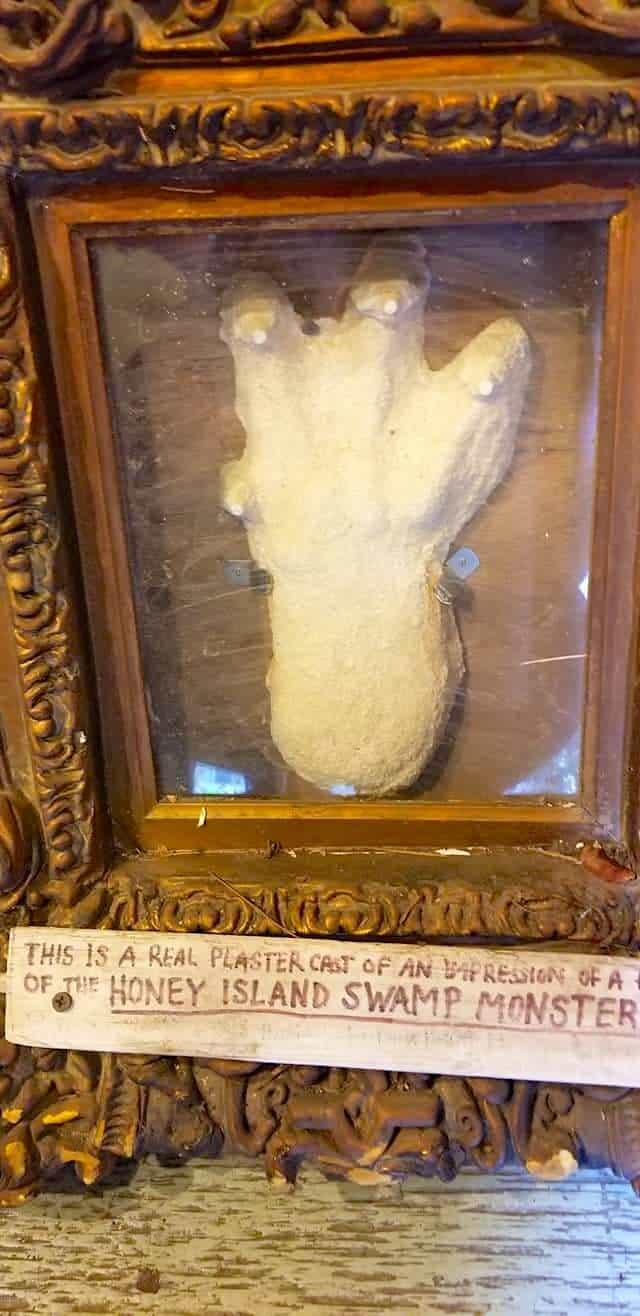 For our family, our geeky got really excited when we saw a real plaster cast of the Honey Island Swamp Monster! Laugh if you must, but the Louisiana Honey Island Swamp Monster has plenty of lore behind it – like a southern Bigfoot.
I have no idea what this thing was but strangely enough it was my teen's favorite piece! Perhaps because he could imagine a disco ball inside with some swanky cushions for a teen hangout pod! He's also a huge Futuro House fan so maybe it reminded him of that.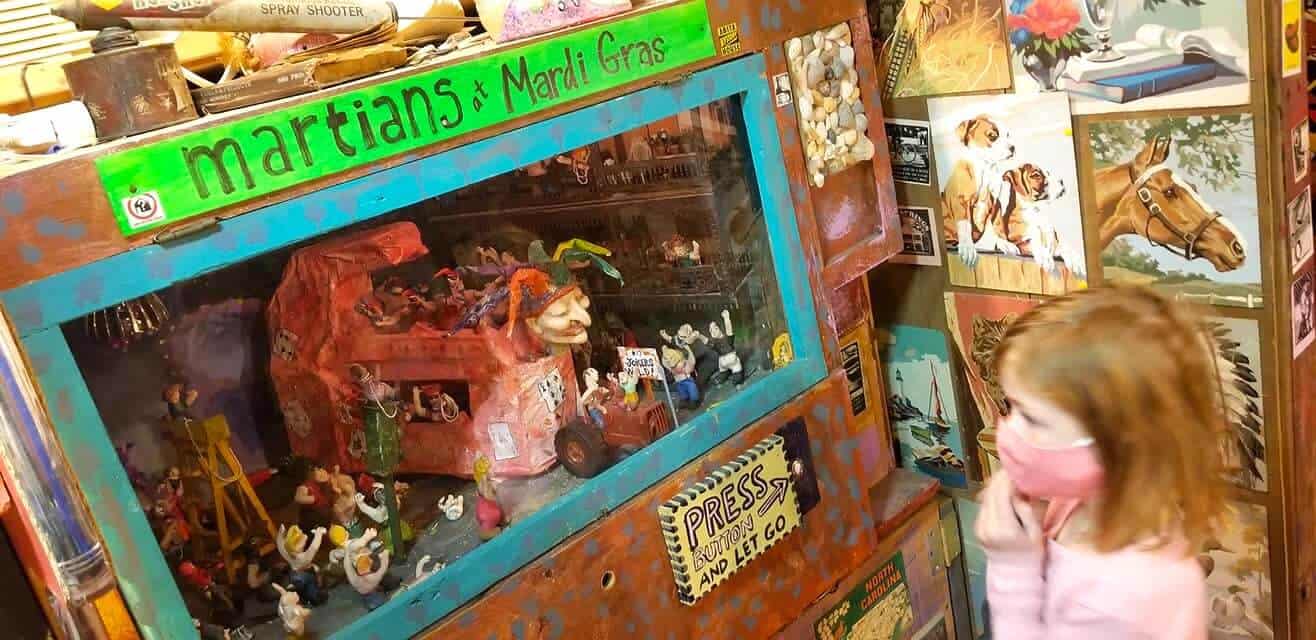 Other Places to Visit Nearby:
The Pavilion
New Abita Springs Hotel
Trinity Lutheran Church
Abita Brewing Company (complimentary tours)
Pitcher Plan Trail (rare animals/plants)
Tammany Trace (31 miles long!)
Money Hill Golf Course
Mandeville Lakefront
Swamp Tours in Slidell
Fort Pike
Lake Pontchartrain
Fairview Riverside State Park
Fontainebleau State Park