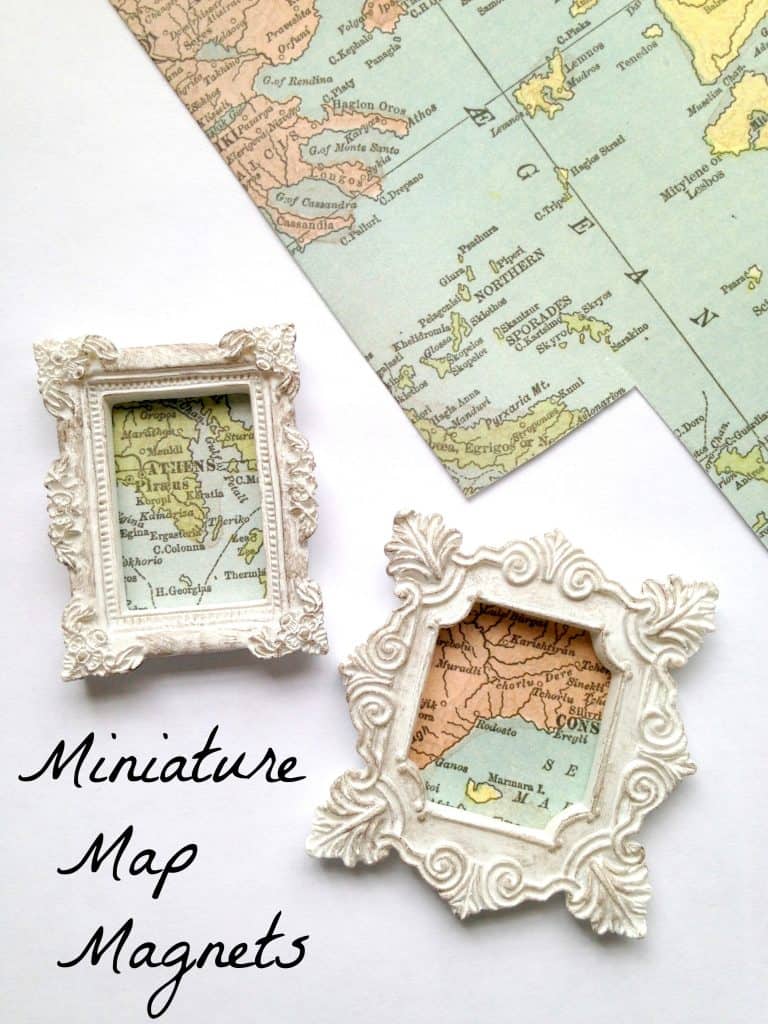 If your wanderlust is as strong as mine then you probably LOVE finding ways to keep your travel memories right where you can see them. These Travel Map Magnets are perfect for highlighting and showcasing different places you've visited in the USA and around the world. All you need are a couple of minutes and a few basic supplies.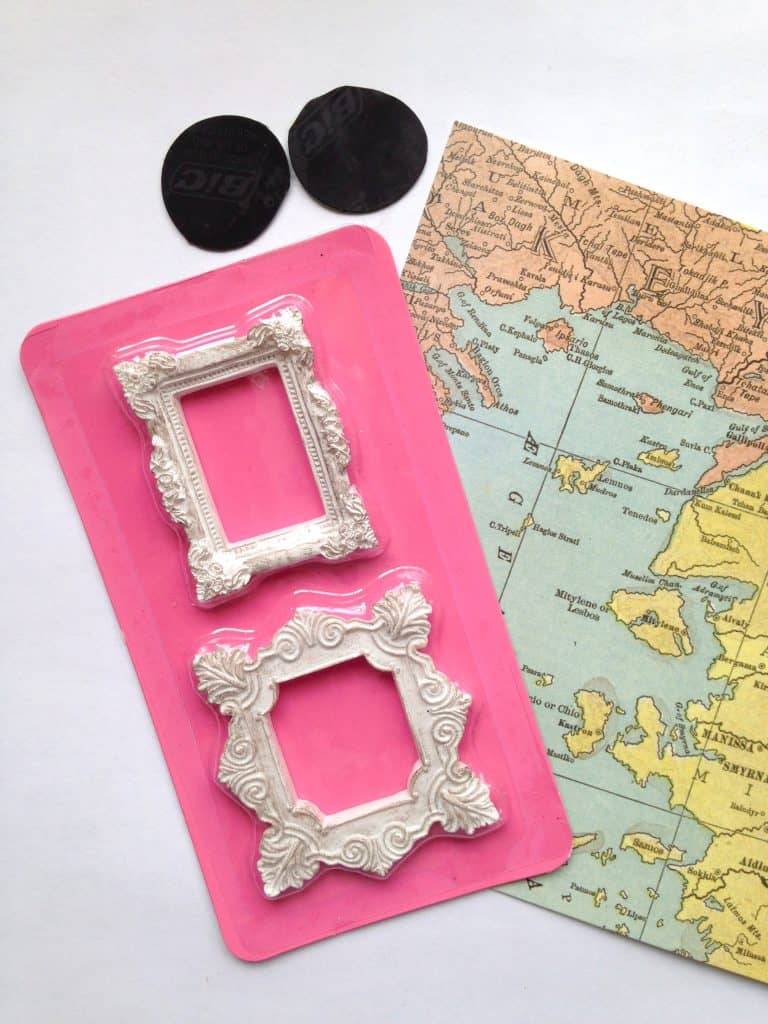 Travel Map Magnets Supplies:
Old maps (or map scrapbook paper)
Scissors
hot glue & glue gun
Pencil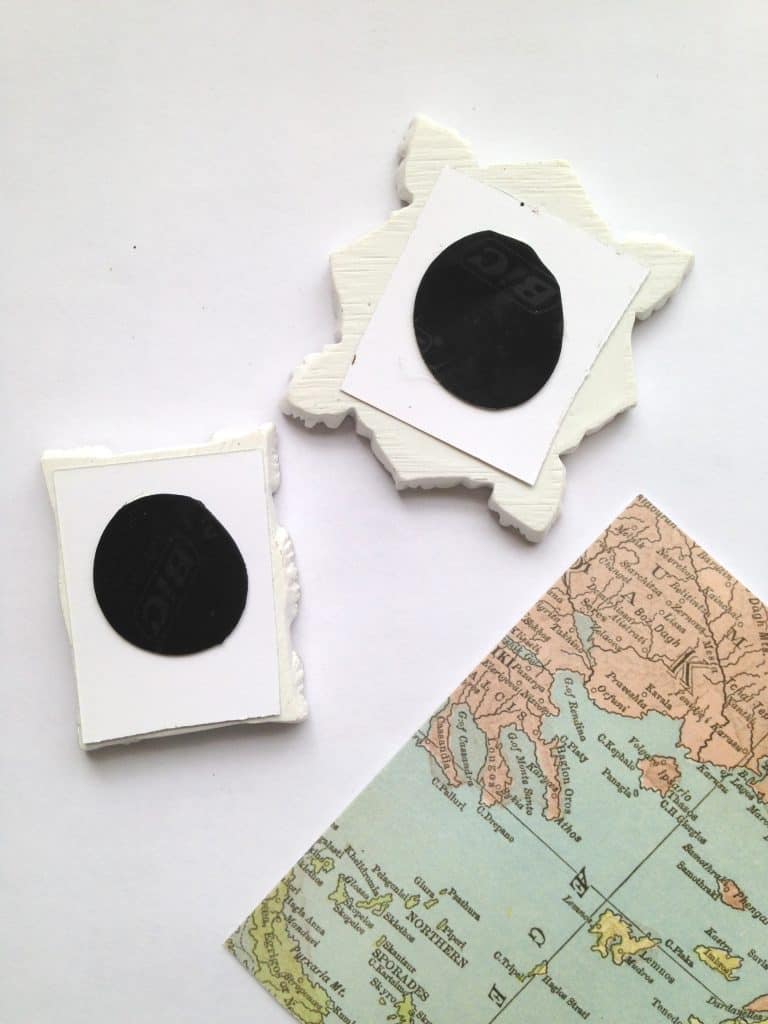 Travel Map Magnets Directions:
1. Begin by placing the frame on top of the map paper. Use your pencil to trace around it.
2. Cut out the map using the pencil lining as your stencil.
3. Apply some glue to the back of the frames and press the paper to it. Hold in place until secure and dry.
4. Once the paper is in place, add a generous amount of glue to the magnet strip. Press it to the back of the paper. Hold in place again until secure.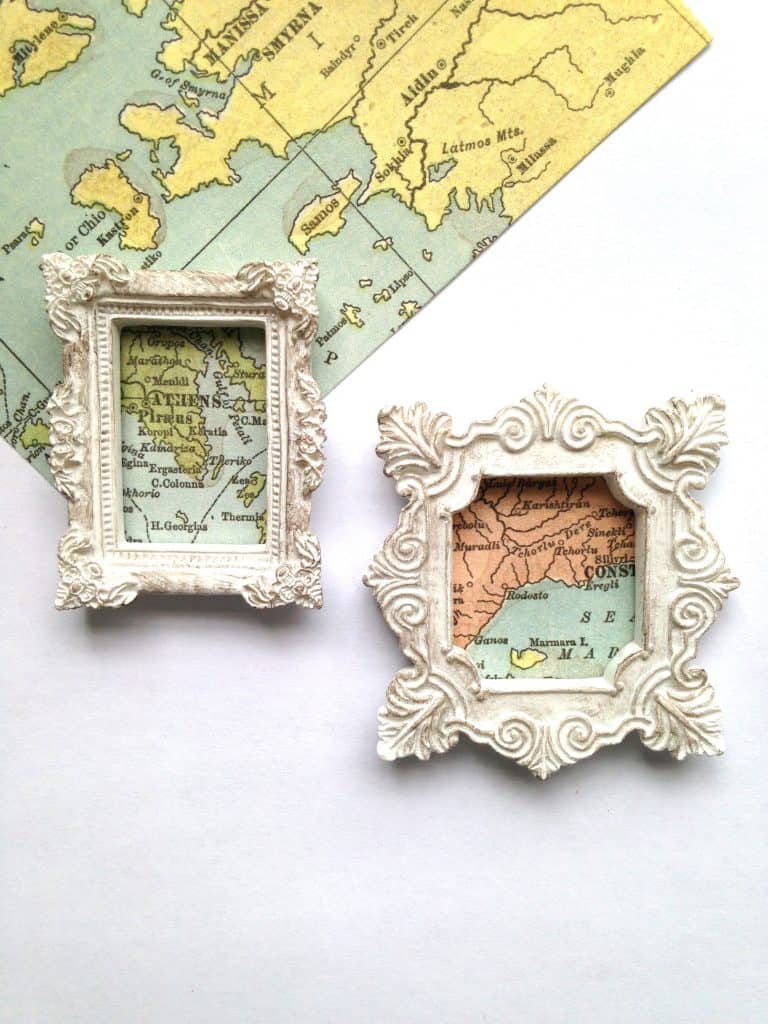 Your miniature travel map magnets are now ready to be enjoyed. It looks great on the fridge, in your office, or your travel gallery wall to remember a few of your great memories or inspire wanderlust (because who needs help with that?!).
Don't forget to follow us on Facebook, Twitter & Pinterest!